Judgment of pass
If you took the Android ™ certification exam, score report will be issued at the exam site. Score of 70 percent or higher is acceptance line. This score report will not be re-issued, please keep it always.
All successful candidates will receive printed certificate later.
This certification is an important certificate to prove that you have passed the Android ™ certification exam.
IT-CASA, Authorized Certification of Engineer for Android officially prove the power of your engineering skills for Android.
Please use effectively as qualified as an engineer in the future.
---
Read the score report
The score report, the accuracy rate of questions sectoral and total score are listed.If you could not pass the exam, you can see the accuracy rate of any field that you missed. The learning areas of low accuracy rate, let's prepare for re-examination.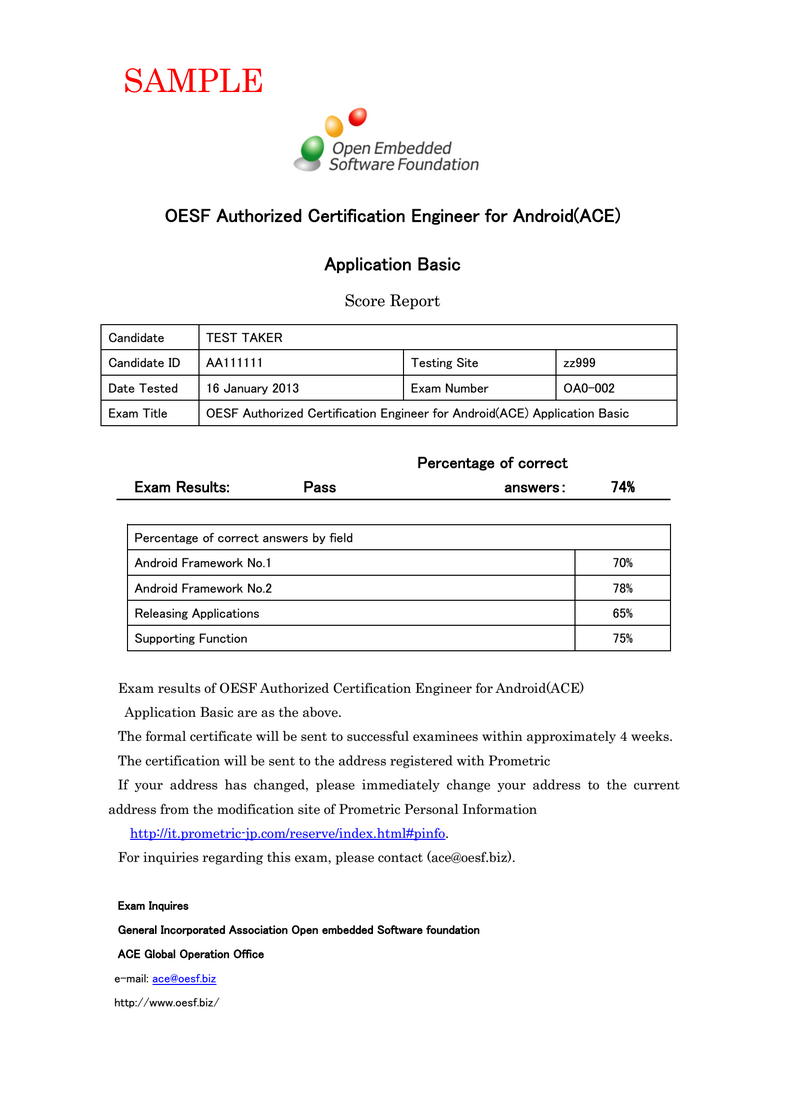 Application Basic Exam
Android Framework(1)

System Architecture
User Interface
Resource Files
Application Components

Android Framework(2)

Storage
Communication
External Devices and Sensors
Multimedia
Testing
Native Code

Application Publishing

Application Management
Application Distribution

Supporting Functions

Development Functions
Debug Functions
More detail, please refer Application Basic Skill for Android™
---
Android Experts
Please join the Android Experts (Facebook Group) for the successful candidates of Certification Examination. You can connect Android engineers world wide.
The participation request is performed on, after confirmed by the secretariat, make the participation permission.