[ACE Campaign] "Pakistan Special ACE Campaign" until March 31st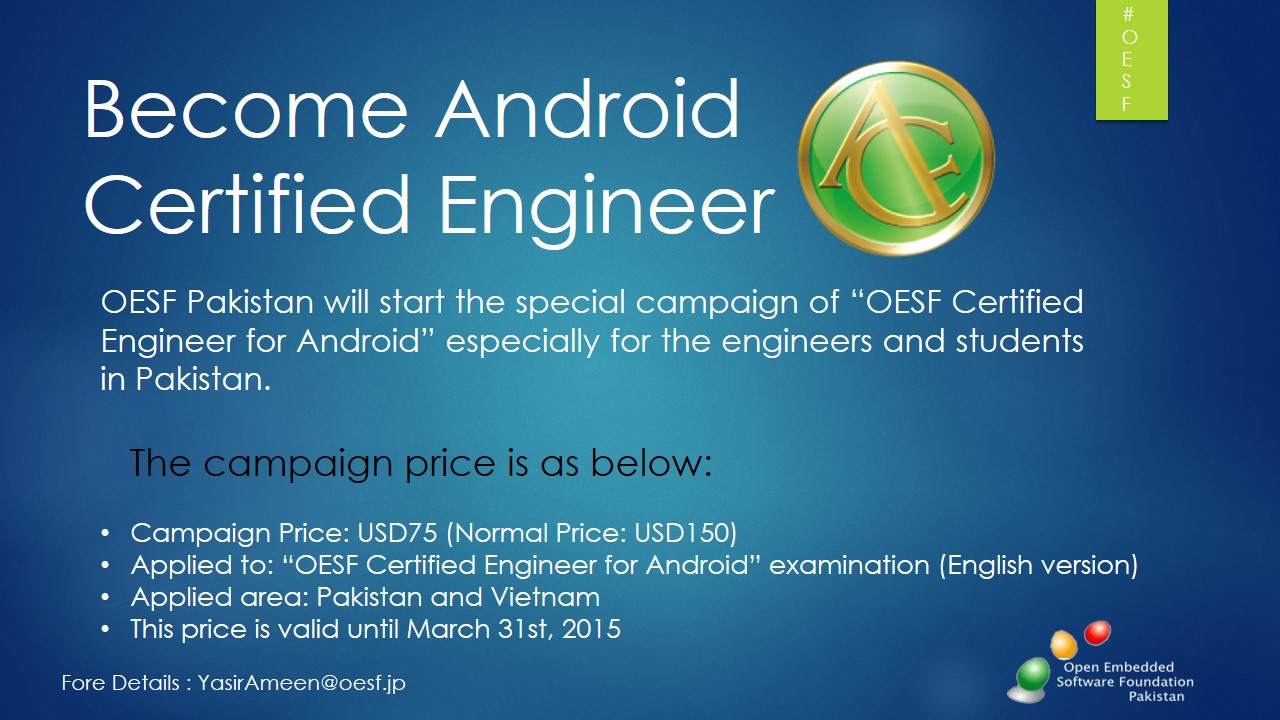 OESF will start the special campaign of "OESF Certified Engineer for Android" especially for the engineers and students in Pakistan. If you live in Pakistan, you can take ACE test by the discounted price until the end of March, 2015. Since we see lots of engineers and students in Pakistan are trying to get the certification, we hope they can get the certification in this time.
The campaign price is as below:
Campaign Price: USD75 (Normal Price: USD150)
Applied to: "OESF Certified Engineer for Android" examination (English version)
Applied area: Pakistan
This price is valid until March 31st, 2015.
We are looking forward to joining this campaign. If you are interested in taking ACE, or need more information, please visit our ACE official website from the link below.
http://ace.it-casa.org/en/aceabout/trying-to-exam/
ACE can be taken at Prometric Center worldwide. To search for the test center which is convenient for you, please visit the website below and search.
Prometric registration site
Also please visit OESF Pakistan Facebook page.